REGISTRATION OPEN: MONDAY, MAY 19th 2015
***Sign up for our newsletter to receive updates.***
Mindful Running 2.0
An Online Training Program
12 Weeks to Supercharge Your Fitness, Improve Your Running Form, and Transform Your Runs into Blissful Meditation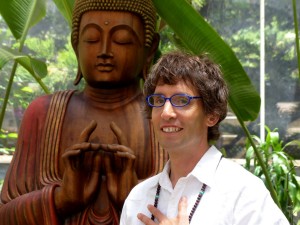 Dear Runners,
Welcome to the release of the Mindful Running 2.0 Training Program. This program will change your running and may very well change your life!
If you're like me it'll help you run smoother, more naturally, and with less chance of injury. And you'll find it regenerative,  finishing your runs more energized!
It gives you amazing mindfulness benefits too. You become more present and aware, creating more positive experiences, greater inner-peace, and surprising productivity too—there's a reason top companies such as Google want all their employees to learn mindfulness!
AND for me, it's a near-spiritual experience too. It's my quiet time, where I'm running in a state of pure bliss.
Here are a few highlights:
1)  Supercharged Fitness: Through workouts, drills,  core-work, and breathing exercises, you'll take your running and fitness to an entirely new level.Imagine greater health while feeling calmer, stronger, and more capable on your runs. In other words, you'll have more fun!!!
2)  Your Best Natural Running Form: You'll learn powerful ways to enhance body awareness, learning how to run with your body, rather than against it. This means less impact and fatigue. Imagine feeling stronger with each mile! 
For our barefoot and minimalist running fans out there, the Mindful Running Program is the next great step in your running. We'll fine-tune your barefoot running form, helping you take your running to an entirely new level!
3)  Running Visualizations and Mantras: Learn powerful visualizations and mantras to help overcome fatigue, fly up hills, and get in the zone—plus heal fast if necessary. People have said these tools go way beyond running and have literally changed their lives.
4)  Live On-Line Seminars and a Growing Online Global Community: You'll get 12 weeks of day-to-day instruction, training tips, advice and workouts, PLUS bi-weekly live online seminars where you can ask me anything as we dive into topics of the day.
You'll also join an ever-expanding online community where you'll share common experiences and learn and grow together.
On this page you'll learn why this revolutionary approach to running is the perfect foundation for your best season ever, and the best YOU you've ever been!
I look forward to seeing you inside the program.
Have Fun, Be Mindful, and Run Free!
Michael Sandler
P.S. Inside the program you get over 100 training videos  you can download and own forever.*
P.P.S. The program comes with an unconditional 90-day money back guarantee…try it completely risk-free.
The 3 Pillars of Mindful Running
So What is Mindful Running and What Makes it Unique?
Read About How You Can Improve All Aspects of Your Running through
The Three Pillars.
1. Mindfully Supercharged Fitness

You'll get a boost in energy through revolutionary breathing techniques  – the kind & gentle way.

2. Lighter Natural Running Form

This means running with your body, not against it.

3. Mindful Rewiring of Your Mind

Develop greater awareness, focus and bliss.
PILLAR #1 - Mindfully Supercharged Fitness
Fitness Boosted by Mindful Breathing:
The BEST Breathing Methods Where East Meets West
Learn how controlling your breath can dramatically improve your fitness, strengthening your lungs, heart and even your legs.
Learn how to run while nasal breathing—engaging your parasympathetic nervous system to reduce your heart rate, blood pressure, and fatigue levels—and yes, to even drop your running times!
Discover how to dramatically increase oxygen to your muscles, in essence boosting your VO2, helping you run stronger with less effort, feel less winded, and with less soreness after you run.
PILLAR #2 - Lighter Natural Running Form
How Your Body Was Born to Run
By learning mindful running techniques and gaining body awareness you'll find the lightest, most efficient and symmetrical stride—and one with the least impact—the perfect unique stride for you!
Learn how to run with a high cadence, gravity assisted, and super smooth, by learning to run from your core, with perfect posture and no wasted motion—using your entire body as a spring.
Learn how to lead with the breath, with relaxed arms and legs, powerful lungs, and an incredibly strong core and dynamic diaphragm…allowing you to change pace, run up hills, and sprint ahead with ease!
PILLAR #3 - Mindful Rewiring & Awareness
Turn Your Runs Into a Blissful Centered Practice
Learn how to turn your runs into mindfulness meditations, helping you quiet and rewire the mind for decreased stress, increased happiness and far-greater productivity.
Learn how to see things more clearly in your body, in your mind and in your life. With this focused, hyper-awareness comes the ability to change and improve almost anything—whether it's better running, healthier relationships, improved work or business, or greater life satisfaction.
Discover how to access you're own special sacred place through your runs, where your mind is clear, the "big picture" more evident and everything just feels better.
Learn how to get in the zone, or that flow-state for miles of effortless running, feeling like you're floating along in a perfect state of bliss.
Cultivate the inner stillness that will help you be more peaceful, creative and present in everything that you do.
What's Inside the Program
You get 12 Weeks of training with over 100+ Instructional Videos on everything you need to know about Mindful Running, Plus Step-by-Step, Day-by-Day Training Schedules and I haven't even gotten to the BONUSES yet!
1. A 12-Week Online Modular Training Program
Each week you will get a new set of video training that sequentially builds. You will be learning dozens of proven tips, techniques, stretches, drills and ways to take your Running to an entirely new level.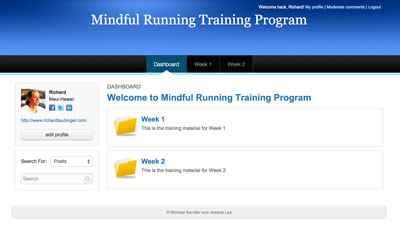 2. Weekly Running Meditations, Visualizations, Mantras
Each week you are going to get new ways to integrate meditation into your runs. You will get the best of East AND West. Learn techniques taken from Olympic training and faster athletes. Learn techniques from moving meditation traditions from China and Japan.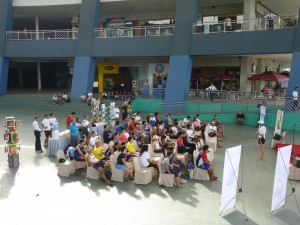 3. Six LIVE Running Coaching Calls with Michael Sandler
Every couple weeks we will be holding a Live Q&A call to talk about the training, to share experiences and to go through the Mindful Running Program together as well as get additional teachings.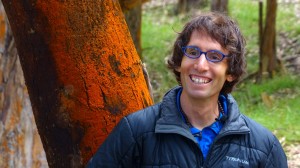 4. Private Facebook Group and Community
You will get access to a private access to a Running group connecting you with others going through the program and to be part of the growing Mindful Running community.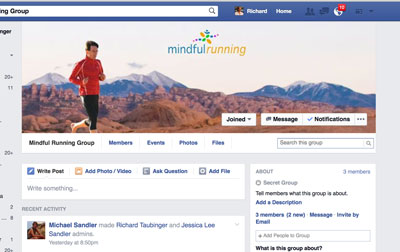 5. Powerful Bonuses, including one-on-one time with Michael Sandler
As a member of the Program you will get access to valuable bonuses that will supercharge your progress and help you stay on course and meet your goals. Some of these bonuses even include individual, one-on-one time and attention from Michael Sandler. Keep scrolling down the page to find out what they are...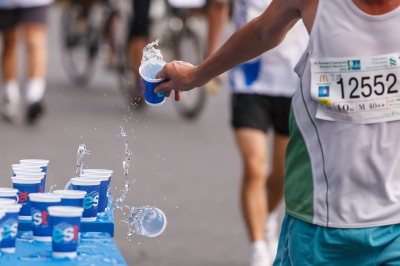 Over 100+ Mindful Running Instructional Videos
with Day-by-Day Training Schedules
12 Weeks to Mastering an Easier, Lighter, Regenerative Method of Running that Will Fill Your Life with Bliss and Vitality
How to Reconnect with Body, Breath and Mind to Set Yourself Up For Success
Strengthening your breathing muscles while deepening and slowing your breath
Learn how to learn, trouble-shoot and take action to what you're body's telling you
Boost your cardiovascular system for easier running, greater focus, and better sleep
Daily meditations to set yourself up for success, helping you quiet the mind, putting you in a place of joy and gratitude, and helping greatly increase your focus.
Learn the fundamentals of Mindful Walking and Perfect Posture
Mindful Stretching - Get Limber – Learn key simple stretches to keep you injury free, and help you run fast
How to Expand Your Breath, Gain Efficiency and Recover Faster
Learn the concept and stepping techniques of Mindful Running & the importance of posture for running and life
Learn how to walk in sync with your breath, which will help you walk and run with greater ease, relaxation, and less effort
Start more advanced breathing exercises to increase lung capacity and abdominal strength
Learn foam roll recovery exercises to help keep your muscles loose, recover faster, and keep you injury free
How to Strengthen Your Legs and Improve Your Running Form
Learn key mindful running drills to strengthen your legs and perfect your form
Learn more advanced breathing techniques to slow and hold your breath, relax your shoulders and neck
Learn how to increase your focus on your runs, helping you get in the "zone" and run extra light
Learn a meditation to help you get stronger with each step
Learn how a tennis ball can become your best friend for keeping your body lose, your back happy, and your body injury free
How to Build Diversity and Strength into Your Training
Learn more new running drills to strengthen your total body
Learn key core strengthening exercises, a foundation to lifelong running light and injury-free
Learn advanced breathing techniques to lower your heart rate, even as you run faster
Learn how to begin moving energy (also called, Life-Force, Qi or Prana) through your body for healing, energy, and focus
Learn advanced mindful running techniques for challenging terrain, for the heat, and for the cold
Learn how an inexpensive massager can help you gain elasticity and snap in your muscles, help heal old injuries, and keep you from getting new ones!
How to Use Running Massage for Injury Prevention
Strengthening your breathing muscles while deepening and slowing your breath
Learn how to learn, trouble-shoot and take action to what you're body's telling you
Boost your cardiovascular system for easier running, greater focus, and better sleep
Daily meditations to set yourself up for success, helping you quiet the mind, putting you in a place of joy and gratitude, and helping greatly increase your focus.
The Path of Mindful Running Mastery: Advanced Breathing, Running & Meditation Work to Go Beyond Mindfulness
Advanced breathing exercises
Advanced meditations
Introduction to Performance and Speed
Tips for Racing: Training, Race Day Prep
Mindful Running at Speed
Keys to proper nutrition and hydration
Meditations to help you connect to your environment and refill your fuel tank
All About Footwear
PLUS Get These 3 Special Bonuses...
Video Gait & Form Analysis
You submit videos of yourself running and Michael Sandler will personally analyze your gait and overall running form.
You'll have your form scrutinized with suggested exercises, drills, and corrections given to make your stride silky smooth, and to help keep you running injury-free. This one session alone is priceless when it comes to becoming a better, lighter, and more efficient runner, and for staying healthy for the long run.  
You'll get personal guidance on:
Your overall body positioning
Food landing, loading, and direction
Effectiveness and stability of your core
How symmetrically you're moving, landing, and recovering
Overall leg alignment and knee positioning
Pelvic alignment and rotation
Stride length, cadence and hip flexibility
Arm swing efficiency
Overall posture, including head, shoulders, back and neck
Muscle weaknesses and imbalances
Other strengths, weaknesses, quirks and nuances
How to Prevent & Recover from
26 of the Most Common Running Injuries
We have created this extensive bonus so that you don't
have to stop or modify your training because of injuries.
Learn about prevention and recovery from:
1. Plantar Fasciitis
2. Heel Spurs
3. Foot Infections
4. Top of Foot Pain
5. Turf Toe
6. Bruised Big Toe
7. Toe Fractures
8. Bruised or Bloody Toe Nails
9. Ingrown Toe Nails
10. Cuts on Feet
11. Scraped Feet
12. Weak Ankles
13. Pain above Ankles
14. Shin Splints
15. Tight Calf & Achilles
16. Patellar Tendonitis
17. Pain Inside the Knee
18. IT Band Syndrome
19. Tight Hamstrings
20. Groin Pulls
21. Side Sticthes
22. Stomach Aches
23. Sore Arms
24. Sore Back
25. Pain in the Neck
26. Tight Jaw & Sore Teeth
One-on-One Private Coaching Call with Michael Sandler
~ 30 Minute Session via Skype
As a member of the program, you are entitled to
1 complimentary private coaching call!
In your private coaching call with Michael, you'll have the
opportunity to discuss your goals, challenges and any other
fitness-related questions you might have. You get to decide
key topics for discussion, whether you're interested in nutrition
and losing weight, setting a new PR, or simply finding
a way to enjoy running without pain.
Together, the two of you will chart a new course towards success!
Mindful Running Training Program 2.0
...Offer Summary
Here's everything you get in the training program:
1. 12-Weeks Mindful Running Training Program [FALL & WINTER EDITION] $497 Value
2. 12-Weeks Meditation, Visualization and Mantras Video and Audio Tracks $97
3. Six LIVE Q&A Calls with Michael Sander $147
4. Private Facebook Group and Community
SPECIAL BONUS #1: Video Gait and Form Analysis by Michael Sandler $247
SPECIAL BONUS #2: 26 Video Series on Running Injury Prevention and Recovery $97
SPECIAL BONUS #3: Private one-on-one Coaching Call with Michael Sandler $147
Total Program Value: $1232
Special Program Offer:
3 Monthly Payments of $97
My Personal 100% Guarantee
I'm so confident that the Mindful Running Training Program and
community will be such a valuable learning resource I'm offering an
unconditional 90-day guarantee so you can join with absolutely no risk.
Enrollment for Mindful Running 2.0 Opening Monday, May 19th, 2015.
Here's What People Are Saying:
It is such a relief to find a sports professional who has mastered and completely understands the benefits of mind-body training. I've applied Michael's techniques to sprinting and weight training. And the results at age 64 have blown me away. This is cutting edge stuff, and Michael delivers it in such a detailed and engaging way. It makes getting in the zone so easy and enjoyable you won't want to train any other way.

Joe R. Weaver | Asheville, NC, Metazone Performance Boosting System, www.MetazoneSystem.com
Simply put, the Mindful Running Program completely changed my outlook on running. I have been a competitive runner since high school and always took my training with the upmost seriousness. However, after struggling through years of injury and many painful miles, I decided that I needed to take a new approach to what I loved to do. As important as the physical changes I've made, the program has taught me how to approach running mentally.  I have calmed my mind through meditation and nasal breathing, which has been beneficial not only in my running but in the rest of my life as well.

Like most people, my life can be stressful and being able to manage that stress is so important. I have also come to the realization that running myself into a pulp is not the best way to train. My everyday paces have slowed; my weekly mileage is not as high as it once was; yet I'm feeling lighter on my feet than ever! Although I have a long way to go and much building to do, Mindful Running has put me on the right path and steered me away from the dangerous path of chronic injury and fatigue that I was stuck on... Training smart and not hard is truly the way to go.

Dave Doherty | Southington, CT
The Mindful Running Program was life changing and life saving. Whenever life is very demanding, I return to the program and use it as an anchor. Some days it works better than others, of course. Our lives before the program were "life long sentences". We get trapped down in nagging thoughts, especially during our runs and our body hurts even more. And now there is a way out. The so called "vicious cycle" changes into a "promising and hopeful cycle". I also found that my attitudes towards people have changed. I am being more positive and understanding. So most certainly, the lessons we learn through mindful running can be projected into our daily lives. And can change our lives. There is always a light at the end of the tunnel!

Christiane Potschaske | Black Forest, Germany,

President of Local Tennis Club, Tennis Trainer
I'm often asked where to start. Now I can say, start here.

Marc Richard Silberman, MD,

Director, New Jersey Sports Medicine and Performance Center
Michael Sandler's experience and research gives any runner vital information on how to run healthier for decades, whether you choose to wear shoes or not. His principles and teaching on how the foot and body all work in proper anatomic function and how to correct dysfunctions is vitally important for running healthy and performance. I have been applying these principles for 10 years now, have not had injury, and still continue to run marathons in under 2:35 at age 43. Like Michael, I was told not to run 10 years ago after operations on my feet. You too can be your own coach armed with the right knowledge.

Mark Cucuzzella, MD,

Associate Professor of family Medicine, West Virginia University School of Medicine, Race Director, Freedom's Run and owner of Two Rivers Treads
The history of running comes full circle Michael and Jessica's program. Michael Sandler and Jessica Lee join the ranks of Dean Karnazes and Cristopher McDougall as prophets of running in the 21st century, showing us how to be smarter, lighter, and better runners, just as our first ancestors were so many millennia ago. Any runner wanting to run with better form will like their program.

Michael Sandrock,

Award winning sports journalist, Colorado Running Hall of Fame, author of Running with the Legends, and founder of One World Running
My Complete 90-Day Money Back Guarantee
Try the Mindful Running Program Risk-Free for 90-days.  You'll have the opportunity to experience the entire program and if you are still not completely satisfied with the over 100 videos with running techniques, training tools, meditations, breathing exercises, and bonuses like your video gait and form analysis and private coaching call….just let us know and I will refund you no questions asked.